Jory Bowling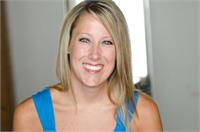 (CO-DIRECTOR) Jory Bowling grew up in Bartlett, IL. Having over 30 years of dance experience behind her, she received her training from well-known studios, Youman School of Dance, Goldens School of Dance and the famous Giordano Dance Center. She studied with such notables as Cindy Engel, Ellen Werksmen, Natalie Rast, and Nan & Gus Giordano. Also as a competitor, she was one of the first members of the highly recognized Midwest Movement under Ted Jackson. Jory went on to train in the Theater Department of Northern Illinois University, where she studied Ballet, Pointe & Modern extensively. Her professional credits include one of the choreographers and dancers in the Las Vegas Revue "The Dream King" starring Trent Carlini, whom she also traveled and performed with in Toronto, The Star Plaza in Indiana, The Paramount Theater in Aurora and White Sox Elvis Night. In addition, for many years, she choreographed and danced for the Chicago White Sox special event games such as Classic Rock Night, Elvis Night and more. Jory has taught multiple forms of dance to all ages since High School. She specializes in Jazz, Jumps/Turns, Lyrical, Stretch & Strength, and Ballet. From 2004-2010, she was full-time director of the award winning competitive team Powerhouse Dance Company. After only 2 years on the competition circuit, Dance Teacher Magazine named them as one of the "50 Studios on the Move" in their 2007 special issue of 50 studios with top competition accolades across the country. Her students have gone on to teach, adjudicate, dance on college dance teams, become cast members at Disney World, and actors/dancers in commercials, movies, music videos and concert tours! Jory started judging competitions in 2001 with Starpower and continued on with Nexstar and Revolution. Currently she enjoys and spends the competition season judging for Starquest, Bravo and Applause. In the Fall & Winter, Jory is hired to clean competition pieces and guest teaches at suburban studios as well as teaches technique to a High School Dance Team. Jory is known for her attention to detail and her technical knowledge. She enjoys working with students of all ages and is happy to be a part of Xtreme!
Jory Bowling instructs the following:
Pre-Pointe prepares the dancer for pointe shoes; improves ankle/foot strength, and overall body placement. Dancers are periodically evaluated for Pointe readiness by the instructor. Pointe students work on ankle/foot strength and overall body placement in pointe shoes. In Pointe class you will work at ballet barre, across the floor and center combinations on pointe.